The 786 professionals Highly create the content to change the recent 37000 students' and interns' higher education trends in Sri Lanka end of the reads get the benefit in the path of higher education.
When choosing higher education trends, students often prioritize employability. They want to ensure that the time and money that they invest in education will provide them with value and make them more desirable to potential employers once they graduated.
In 2023, As the job market becomes increasingly competitive and fast-paced, Sri Lanka's higher education sectors must stay ahead of the curve.
Educators can adapt their teaching methods and curriculums to better prepare students for the fast-moving marketplace. This will not only benefit individual students but also contribute to the overall economic growth and success of Sri Lanka.
The 5 emerging trends in higher education are worth noting. These trends are expected to shape the landscape of education in 2023 and beyond.
Let's look at the 5 emerging higher education trends in 2023 with increased focus on career prospects and a growing emphasis on inclusion which include:
From Traditional to Modern: The Evolution of Higher Education in Sri Lanka
Higher education in Sri Lanka has come a long way since the days of traditional learning. From the ancient Buddhist monastic centers to colonial-era institutions, the country has undergone significant changes in the way it approaches education.
Today, Sri Lanka's higher education system is rapidly evolving, embracing modern technologies and innovative teaching methods to meet the demands of the 21st century. With the country's growing economy and increasing international recognition, there is an urgent need to cater to the changing needs of students and professionals alike.
This shift towards modernization has opened up new avenues for education and research, enhancing the quality of learning and promoting interdisciplinary collaboration. In this article, we will explore the 5 Emerging Trends in higher education in Sri Lanka, from its roots to the present day, and examine the challenges and opportunities that lie ahead.
Future of higher education in Sri Lanka
The future of higher education in Sri Lanka looks bright, with the country poised to become a regional hub for education and research. The government and private sector have committed to investing in infrastructure and technology, and have introduced several initiatives aimed at promoting innovation and entrepreneurship.
The focus on interdisciplinary collaboration and research is expected to continue, with new programs and partnerships being established with international institutions. Moreover, the increasing demand for specialized talent is expected to drive the growth of new programs and courses, particularly in the fields of IT, business, and healthcare.
1. Accommodate Modern Hybrid learning.
Hybrid learning is the perfect solution for accommodating modern students' needs. Discover how this approach can benefit your educational institution today!
2. The Future of Work: Skills in High Demand
Looking to boost your career prospects? Discover the top skills in high demand across industries and learn how to acquire them.
3. Effective Internship Practices
Want to ensure your internship program is successful? Learn about effective internship practices that will help you attract and retain top talent in this comprehensive guide.
4. Knowledge Creation
Discover the latest trends in higher education in Sri Lanka and how they are contributing to the creation of knowledge. Read on to learn more!
5. Understand & respond to the market.
Stay ahead of the game in Sri Lanka's higher education market by understanding and responding to emerging trends. This article provides valuable insights to help you succeed.
1. Accommodate Modern Hybrid learning.
In higher education in sri lanka, Hybrid learning is quickly becoming a popular choice among higher education institutions. It gives students both the benefit of traditional face-to-face classroom instruction as well as online learning opportunities.
It recognizes that every student is unique and has their own needs and circumstances and aims to provide personalized learning experiences that cater to each student's learning style, pace, and preferences.
Educational institutions are discovering the many benefits of using this technology, including improved flexibility and personalization. It's becoming a more and more emerging trend as it can offer unique learning experiences for students.
Hybrid learning has made a huge impact in the education sector and has allowed greater knowledge creation.
Challenges in Hybrid Learning Sri Lanka:
In order to address the challenges facing higher education in sri lanka, technology may hold the key. Additionally, a hybrid learning model that combines in-person and online learning can provide greater flexibility and accommodate the demands of modern lifestyles.
Artificial intelligence, for example, could be used to personalize learning and help individuals achieve their goals.
higher education of sri lanka that nowadays in the world personalization has become increasingly important, with a focus on one-to-one interactions.
The main challenge in hybrid learning is digital literacy that many students may not be familiar with online teaching and learning tools, which can lead to a lack of engagement or motivation.
Institutions need to create a culture of continuous learning and professional development to ensure that students are equipped with the skills and knowledge necessary to adapt quickly to today's changing trends in an educational environment.
Rather than shying away from new technologies like Chat GPT, experts suggest embracing them to enhance the educational experience.
2. The Future of Work: Skills in High Demand
As the job market continues to evolve, there is a growing demand for individuals with a specific set of skills in high demand. These skills include adaptability, creativity, and problem-solving abilities, resilience, stress tolerance, flexibility, creativity, originality, and initiative, critical thinking and analysis, innovation, and ideation, technology uses monitoring and control, and complex problem-solving, as well as strong focus on qualifications and relevant certifications.
Employers are looking for candidates who can bring fresh perspectives and innovative ideas to the table, and who can help drive positive change within their organizations.
To stand out to potential employers, it is important to have relevant certifications and qualifications that demonstrate your ability to drive improvements and bring fresh perspectives to a natural goal.
Challenges in Skills Demand
In addition to technical expertise, soft skills are also important in the workplace. These include qualities such as a willingness to learn, the ability to work well with others, and effective communication skills. Institutions of higher education must ensure that their curriculum includes these skills and provide opportunities for students to develop them.
However, challenges remain in identifying and developing these skills in employees, as they are often more difficult to measure and teach than technical skills.
By focusing on these skills, students can become well-rounded individuals who are equipped to face the challenges of the future.
As a result, higher education in sri lanka so many companies are currently lacking the necessary data and insights to effectively transform their operations. This state of being is often referred to as "data blind," as companies are unable to fully understand the skills and resources required for successful transformation.
3. Effective Internship Practices
Internships offer a valuable opportunity to gain hands-on experience in a specific industry or role, making them an excellent way to kickstart your career and have a positive attitude and show gratitude.
With the help of the higher education in sri lanka or institutions, students can find an internship that aligns with proper career goals and provides them with the skills and knowledge they need to succeed. By understanding the benefits of internships, they can make an informed decision about whether this is the right path for them.
It evolves on expanding network by sharing students' perspectives and insights and can create a more meaningful and enriching conversation with others. Remember, it's not just about taking, but also about giving back.
Interns can benefit greatly from having clear expectations and goals set for them. By understanding what is expected of them and how their work will contribute to the organization, they can feel more motivated and focused on achieving their personal goals.
Providing this clarity can also help to establish a positive and productive working relationship between interns and their supervisors.
To ensure a positive internship experience, it is important to offer chances for personal and professional growth. This can include mentorship, training sessions, and hands-on experience in various aspects of the industry. By providing these opportunities, interns can develop new skills and gain valuable experience that will benefit them in their future careers.
A positive work environment is crucial for interns to feel motivated and invested in their work. Employers can foster this environment by organizing team-building activities, promoting a welcoming culture, encouraging friendly interactions among coworkers, hosting regular social events, prioritizing work-life balance, and acknowledging and rewarding interns for their hard work and achievements.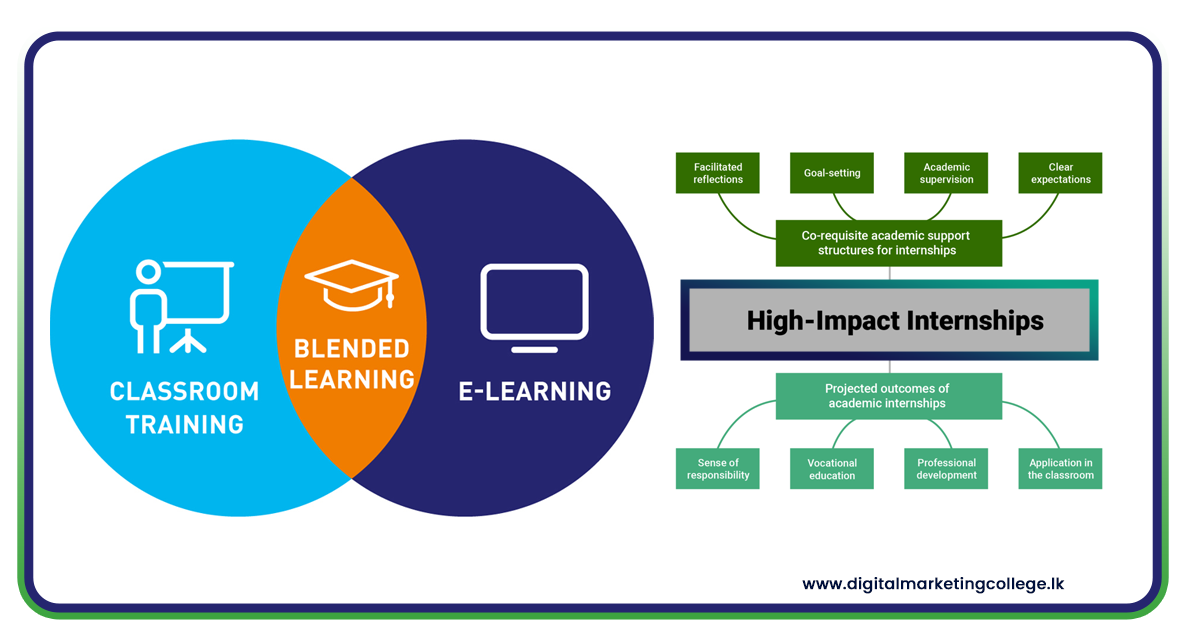 Challenges in Internship:
With the emergence of new trends in higher education, internships face several challenges in providing students with effective learning opportunities.
Internships are a great way for students to gain valuable experience in their fields. However, if they don't have an internship lined up already and want to find one that will provide them with the skills and knowledge needed for their career, it may be time to look into what else is out there.
An excessive amount of information to absorb can become overwhelming and difficult to process. This can lead to information overload and hinder the ability to effectively retain and utilize the information.
It is important to find a balance and prioritize the most important information to avoid becoming overwhelmed.
Interns play an important role in understanding the organogram of a company. They are typically entry-level employees who work for a fixed period to gain practical experience in their field of study.
By working closely with different departments and employees, interns can gain a better understanding of how the company operates and how different roles fit together within the organogram.
4. Knowledge Creation
The Sri Lanka higher education ministry plays a crucial role in organizing and directing the country's higher education system. One of its key initiatives is to establish partnerships with international universities,
facilitating two-way information exchange and creating more opportunities for Sri Lankans to receive scholarships for overseas study. Through these efforts, the Higher Education Sector aims to enhance the quality of education and expand opportunities for students in Sri Lanka.
Higher education has an essential role in creating new knowledge and spreading current knowledge. In addition, they are at the forefront of using this knowledge to tackle real-world issues. Knowledge creation is a central aim of educational institutions.
To further the advancement of knowledge, universities and other higher education institutions heavily rely on research. This is one of the primary ways to promote new findings and understanding.
Students partake in research endeavors to uncover new information, develop novel theories, and expand upon existing knowledge in their subject areas. Engaging in research activities is a great way for students to hone their critical thinking and problem-solving skills. It can help them become more independent and resourceful learners.
Educational institutions are the cornerstone of knowledge transfer, aiding the development of new knowledge and ideas by offering a platform for people to share their experiences and wisdom.
By allowing the older generations to pass on their skills, values, and understandings to younger generations, higher education scholarship help in creating a more intelligent and educated population.
Through teaching, publications, and conferences, institutions can pass down knowledge and ensure it is accessible and shared with future generations. This allows valuable information to be preserved and is an important part of society's learning process.
Challenges in Knowledge Creation
There is no easy way of dealing with the complex problems facing our societies today. It requires creative thinking and interdisciplinary communication to identify the best ways to approach knowledge creation. That's why it can be challenging, but also rewarding, to come up with effective strategies for knowledge generation.
It can be quite difficult to stay up to date with trends, and innovations in high-tech industries such as IT and biotechnology, making it hard to acquire the skills and expertise required for creating new knowledge. As technology is advancing quickly, keeping track of these developments can be quite a challenge.
Generating new knowledge can come at a huge price, taking up financial resources, time, and expertise. When lacking in these areas, research and development may take a backseat and focus on specific fields over others.
5. Understand & respond to the market.
understanding and responding to market-related employment opportunities is crucial for higher education institutions to remain relevant and prepare students for successful careers. This requires staying up to date on job market trends, developing programs that align with market needs, incorporating industry-relevant learning, fostering entrepreneurship and innovation, and providing career services and support.
The job market and employers' demands are always changing, and higher education is adapting to keep up. Higher education is continuously evolving to meet the requirements of the new world.
Higher education institutes need to be aware of the changing job market and adapt their curriculum accordingly so that students can be successful in their chosen career paths. Keeping up with the ongoing developments in relevant employment opportunities helps institutions of higher learning stay relevant and prepares their graduates for future success.
Higher educational institutions should invest in their students' futures by equipping them with the knowledge and resources necessary to become entrepreneurs. This approach will not only promote creativity but also encourage innovation and inspire new startups.
Educational institutions can promote innovation & entrepreneurship by creating programs tailored to these topics and providing students a platform to connect with experienced mentors, grow professional networks, and gain access to funding opportunities.
Institutions should offer an array of career services and support to help students find the right job and build meaningful careers. These assistance programs can guide them in navigating the job market successfully.
Challenges Understand & respond to the market.
Higher education institutions need to identify and react to job opportunities related to the market, yet numerous difficulties must be overcome to do this successfully.
Higher education institutions are finding it increasingly difficult to keep up with the job market's ever-changing nature. This requires institutions to be agile and adaptable in their approach to curriculum development and program design.
Institutions must provide courses that are relevant to the industry, but it's also key to ensure a balance between theoretical and practical elements in their curriculum. Gaining the necessary practical skills and expertise to stay up-to-date can be a challenge, as the knowledge needed for this may need to be refreshed more often than theoretical understanding.
Securing funds, dedicating time, and finding experts to ensure the relevancy of courses with current market demands can be a huge challenge. Nevertheless, these resources are essential to developing suitable programs and providing students with the necessary industry knowledge.
A lack of resources can hinder an institution's ability to keep up with the changing job market and take advantage of relevant opportunities.
Conclusion
The evolution of higher education in Sri Lanka has come a long way since the days of traditional learning. From its roots in ancient monastic centers to the modern institutions of today, the country has undergone significant changes in the way it approaches education.
The shift towards modernization has opened up new avenues for education and research, enhancing the quality of learning and promoting interdisciplinary collaboration. With the country's growing economy and increasing international recognition, there is an urgent need to cater to the changing needs of students and professionals alike.
The future of higher education in Sri Lanka looks bright, with new innovations and initiatives being introduced on a regular basis.